News: Death at IMNY, Olympic wrap up, IMNY results, People upset about fees for IMNY, Challenge Copenhagen results, Lots of races coming up.
This Weeks Discussion: Zlatko send through a question which got John thinking. If triathlon were to have three metal events at the Olympics which events would you want? Also if a top triathlete were to race at another event at the Olympics, like the 1500m swim, which event would they do best at? Comment here.
This Weeks Photos: Mal James was doing media work at the Olympics. Here's some photos he took from both the mens and womens race.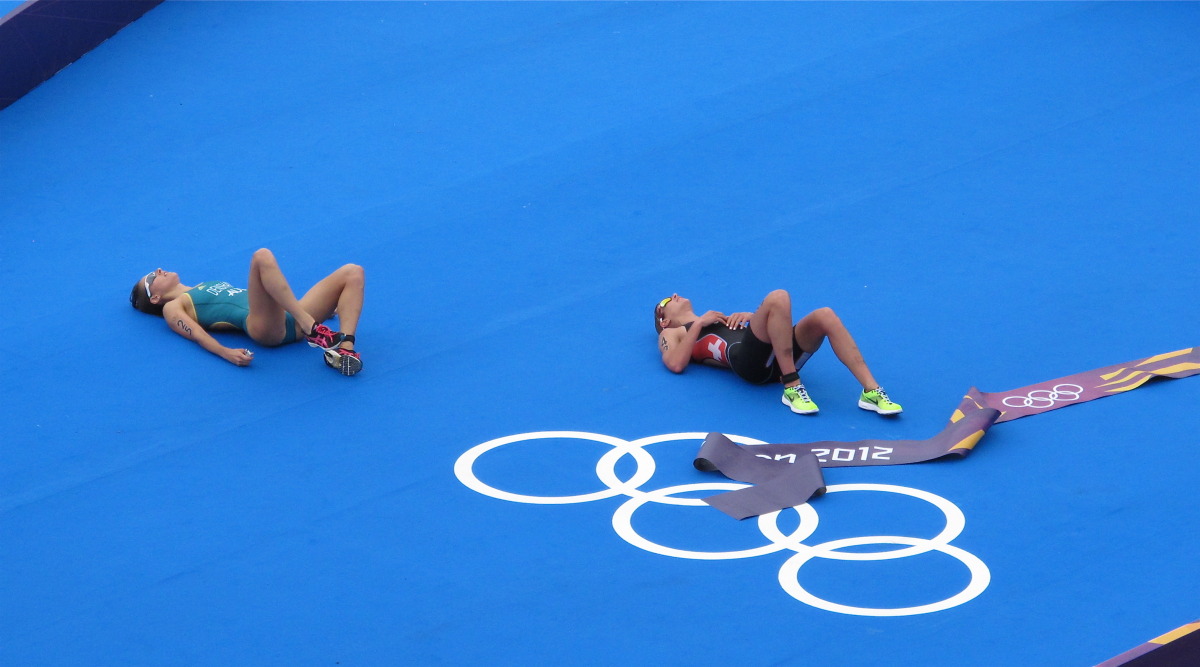 Coaches Corner: John introduces he NFPG check. It's a plan to put your mind in the right place when you are racing.
Website of the Week: Nick from Tri Juice has a great piece about exotic races around the world. You can check it out here: www.trijuice.com