News: The Olympics, Results from Norseman and Ultraman Canada, Challenge Copenhagen and IMNY are coming up.
This Weeks Discussions: John wants to know, does the quality of the pro field at an ironman event you go to matter to you? If there were no pro's would you care? Comment here.
This Weeks Photos: Mal James was doing media work at the female triathlon race at the Olympics. Here's some photos he took.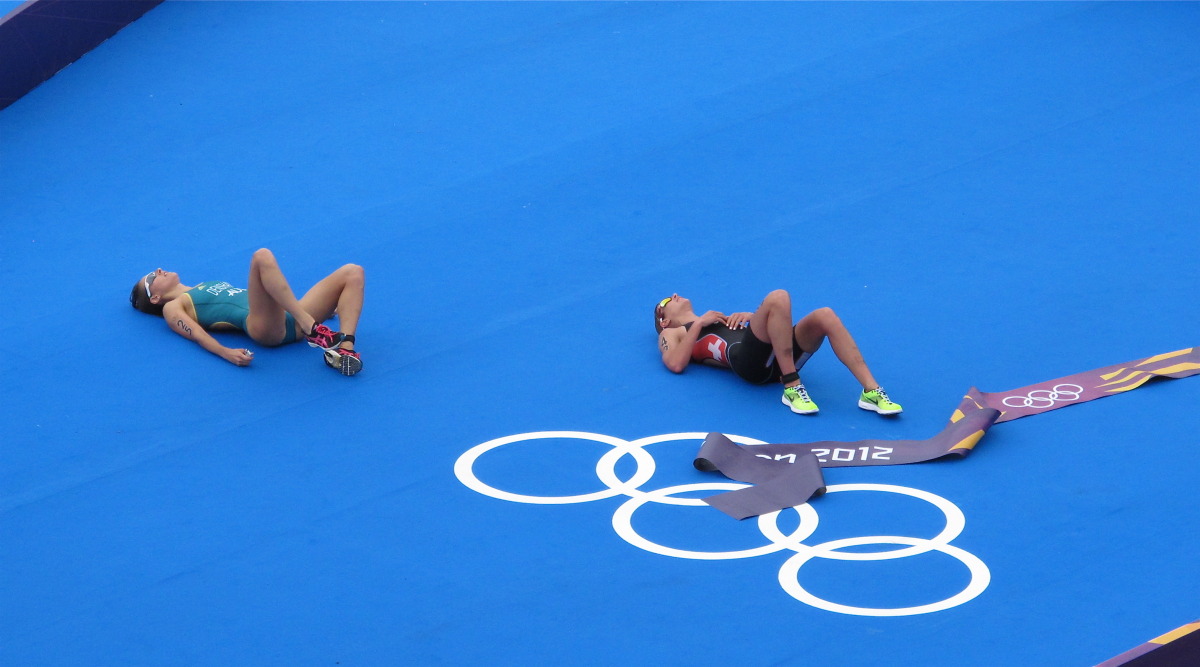 Age Grouper of the Week: Admiral Rosey sent through Emma Rand as this weeks AGOTW. Admiral said that Emma is a great personality in her local tri scene and that she trains really hard. This was rewarded with her win at the Outlaw Triathlon! Well done Emma.
Websites of the Week: The Ironman Europe YouTube channel had a lot of great videos, you can check them out here. Plus we talked about www.iutasport.com, it's the place you go if you are thinking of doing an ultra distance tri event.
This Weeks Websites: Thorsten's Kona qualifiers wrap up.